CHARMING BANQUET FACILITIES IN COPENHAGEN
Host your next Banquet in our charming facilities in the middle of the historic part Copenhagen, close to accommodation and public transport. You will get professional service, fantastic food & well-shaken drinks, served in a cozy and historic atmosphere with a strong focus on security for you and your guests.
With our two historic locations, on either side of Møntergade, we offer one of Copenhagen K's most flexible function rooms. Whether it is business, wedding, christening or something completely different, we can put together the perfect solution for you.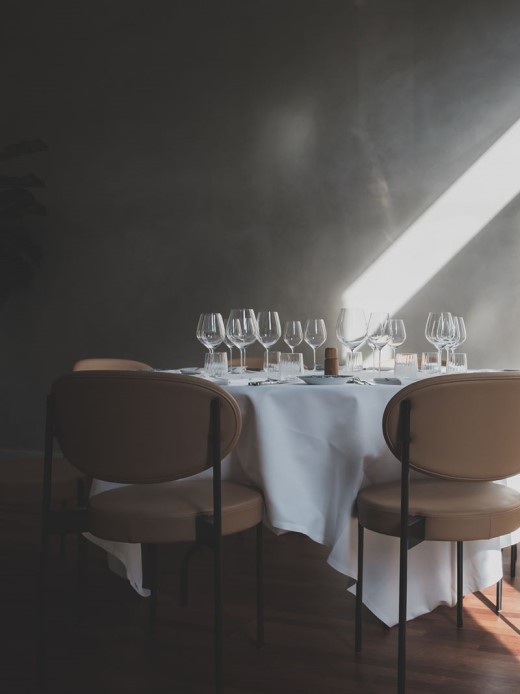 Our premise on Restaurant Møntergade.
In the banquet room at Restaurant Møntergade we can host up to 40 guests at long tables or smaller round tables.
The rooms have
own entrance
lounge area on 1.floor.
dedicated toilets in the basement
With the possibility of using audio equipment
If you have more than 50 people, we can merge the restaurant room with the banquet room at Møntergade 19.
With this, there is room for about 100 guests and you will experience the ultimate freedom in our hands.
If you need a tailor-made solution that matches your taste buds, we are ready to help. From the following you can see a few menu suggestions for inspiration.
Suggestions for a Banquet for Lunch
However, keep in mind that we can tailor any solution to suit your wishes.
EXAMPLE – THE LARGE LUNCH MENU
Red pickled herring with chili and rosehip compote
Curry herring with onion, capers and egg

–

Fried plaice with remoulade and lemon
Cold smoked salmon with creamed spinach
–

Chicken salad on toast with bacon and roots
Salted beef tartare with comté cheese and raspberries

–

"Rødgrød med Fløde" – compote of berries with cream50%
The large traditional lunch table is served – perfect for celebrating or marking a special event in the company of good people.
The menu above is an example of the Large Lunch Menu – It is subject to change according to season.
However, keep in mind that we can tailor any solution to suit your wishes.
3-course menu
White wine and red wine during dinner
Coffee / Tea
Snacks and Champagne
3-course menu
White Wine And Red Wine on higher level served during dinner
Coffee / Tea
Add extra course and wine 300,-
Snacks and Champagne at welcome
4-course menu
Wine menu with particularly good wines for every dish
Coffee / Tea 
We offer tailor-made banquets in the restaurant that are tailored to you and your guests' needs.
For example, theme tastings in the wine club, Christmas lunch, a special business banquet, annual meeting of the hunting association, the department's summer banquet or other festive occasions that deserve special attention.
With our many years of experience in the industry, we help with a delicious composition of food and drink, which in the evening is spiced with a lot of good service.
We look forward to hearing about your thoughts, wishes and ideas, contact us and we will get back to you within 24 hours on weekdays.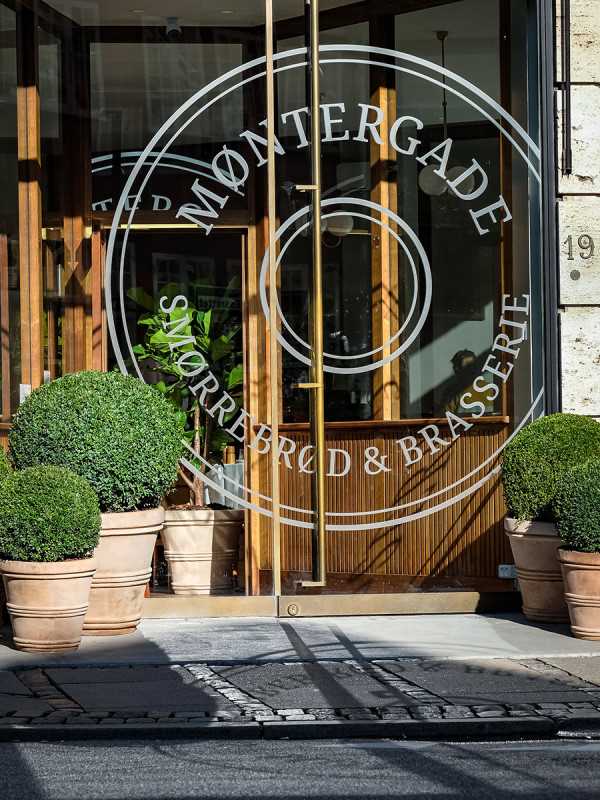 " Formidable food and service. Authentic, present and tasty."
4,7 Stars
(68 Google Reviews)
(…) I could eat this for the rest of my life. (…)
Joakim Grundahl, Food critic

"(…) The former Palægade team has got off to a good start at Møntergade with open sandwiches, which are not available anywhere else in the city. (…)"
Søren Frank, Food And Wine

(…) The former team from Palægade keeps the superb style at the new (old) address. (…)
Niels Lillelund