LUNCH RESTAURANT
IN THE HEART OF COPENHAGEN

" Formidable food and service. Authentic, present and tasty."
4,7 Stars
(68 Google Reviews)
(…) I could eat this for the rest of my life. (…)
Joakim Grundahl, Food critic

"(…) The former Palægade team has got off to a good start at Møntergade with open sandwiches, which are not available anywhere else in the city. (…)"
Søren Frank, Food And Wine

(…) The former team from Palægade keeps the superb style at the new (old) address. (…)
Niels Lillelund
At Restaurant Møntergade, we love food, and are deeply rooted in the Danish lunch tradition.
In the restaurant, all chefs and waiters are trained in and passionate about this particular field.
When you visit, you get a lunch with origins in the classic lunch dishes, as you know it from the traditional Danish open sandwich kitchen.
The open sandwiches are created in beautiful balance between tradition, classic and modern. Classic and Modern
Every day we offer 2-3 of the house specialties. We call them blackboard dishes. These are specialties that are inspired by Danish and French food.
In addition, the menu has many options and consists of several categories, covering both fish and meat, as well as warm dishes.
You can combine the open sandwiches, depending on your taste and appetite. So you can fill your plate with just your favorites.
Finish with the sweet at the end.
After a successful lunch, we encourage you to explore the carefully selected range of desserts and cheeses.
Our adult staff will assist with help, advice and guidance so you can safely explore new flavor combinations.
We look forward to welcoming you to a traditional Danish lunch restaurant.
/Simon, Karina & Rasmus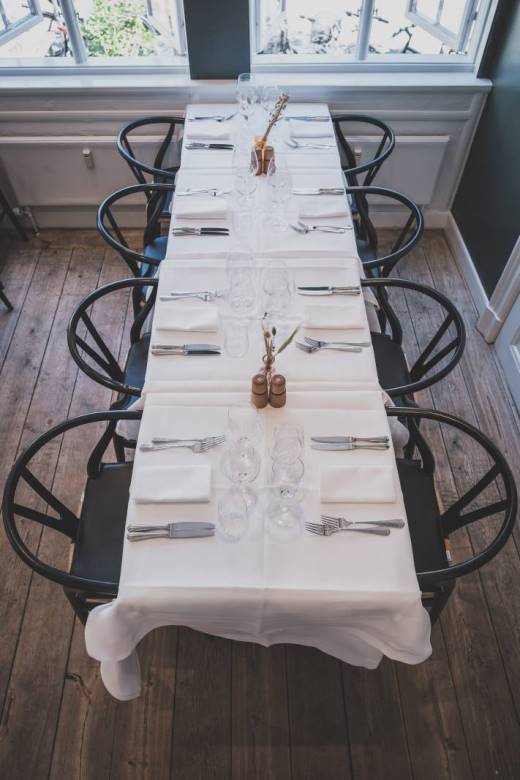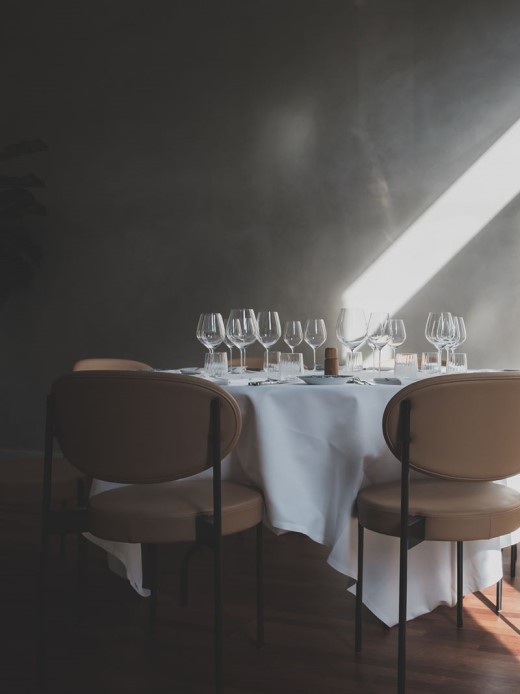 Let the historic location form the framework of your upcoming lunch banquet, and get all the best from the lunch restaurant.
Whether you are many or few, we can create an experience that suits your needs when you visit the restaurant.
Your wishes always come first, and we can put together a menu that will create smiles and joy on the plate – no matter which of our restaurants you use.
Our beautiful locations are located on each street corner of Møntergade. These offer many different options in terms of creating the perfect frames for your event.
We have room for everything from small to large groups of people in our restaurants. You can use the different rooms exactly according to your wishes. Our premises are the obvious choice for;
private events
smaller conferences
lunch meetings with highly topped open sandwiches
Let Restaurant Møntergade be the center of your next banquet.
A good lunch meal also requires something good in the glass, e.g. Schnapps.
When you visit our restaurant, you should always have the best experience, and never go thirsty.
That is why we offer a wide selection of beers and schnapps.
For example, a nice herring meal can be even better, combined with e.g. one of the barrel-aged aquavits.
Our large selection of beers and spirits can seem overwhelming.
But we are ready to help you choose the right drink that compliments your choices and desires. So you get more taste for the money.
If you do not drink alcohol, you do not go in vain, because we got you covered – no matter what you are into.
The menu also offers delicious non-alcoholic options, which include delicious juices and exciting sodas.
We prioritize and love to collaborate with breweries and distilleries that come from all over Denmark. Common for them is that they make a good solid craft, with the same penchant for ingredients and taste – as us.
Cherishing good workmanship has been a central value to us since the beginning.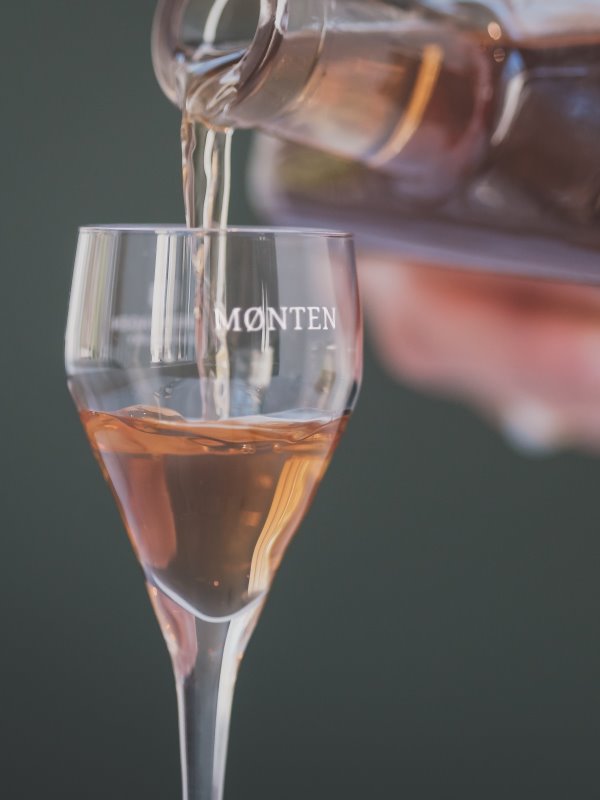 IN THE HEART OF INNER CITY
In the heart of Copenhagen's inner city you will find the historic location that holds our restaurant.
Fate wanted the restaurant to be spread over two locations in the heart of the city – though just opposite each other.
Which allows us to offer an extraordinary restaurant experience, for everything from small to large groups of people, whether it is for banquets or individuals.
With our fantastic location in the middle of Copenhagen's vibrant life, we strive to offer all guests a good restaurant experience.
We therefore strive for the food and the external settings to compliment each other perfectly.
In the red house on Gammel Mønt 41, you will find the rooms to host your banquet. Filled with traditional Danish authenticity. This is where we welcome all kinds of larger banquets.
Opposite, on Møntergade 19, you will find the critically acclaimed restaurant. Here we are ready to serve you lunch and dinner.